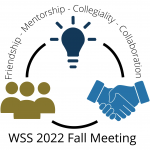 Wisconsin Surgical Society Fall 2022 Conference Kohler, WI
November 4-5, 2022 
The meetings will be at The American Club in Kohler, WI. The theme of the 2022 meeting will be Friendship, Mentorship, Collegiality, Collaboration. 
More information will be available here!
Disclaimer: The Surgical Collaborative of Wisconsin does not endorse these events, although we understand they may be of interest to our members.