Member Meeting
July 18-19, 2019
Red Crown Lodge
3852 Hwy 51 N
Arbor Vitae, WI
Thank you to everyone who helped make this event a great success! We had over 60 surgeons, healthcare providers, and quality leaders attend the event, making it the Collaborative's best turnout yet.
Presentation slides will be posted soon.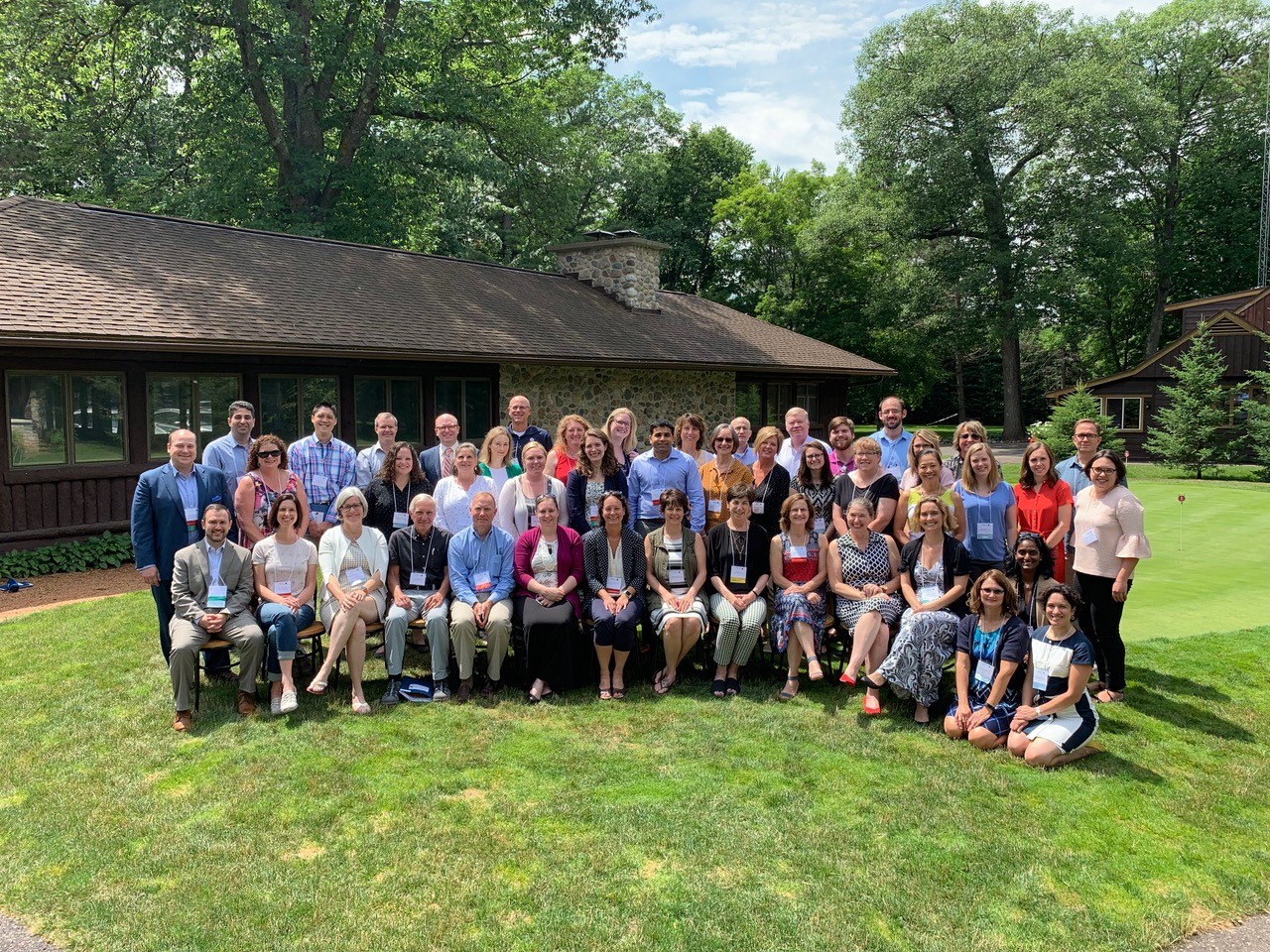 The Surgical Collaborative of Wisconsin is hosting its next all-member meeting in Arbor Vitae, Wisconsin at the beautiful Red Crown Lodge. Join surgeons and quality leaders from across the state to discuss evidence-based quality improvement projects on breast cancer surgery, colorectal surgery, postoperative opioid prescribing, and pediatric surgery.
Attendees will receive interim benchmarked performance reports, and small group discussions will include evidence review, action plan development, and highlights of best practices.
There is no cost to attend the meeting, and one night of free lodging is available to attendees. Conference participants will be booked into rooms on a first-come, first-served basis. Space is limited, so please reserve your spot as soon as possible. Deadline for registration and guaranteed lodging is June 14. Any registrations past that date will be provided lodging pending availability. This activity has been approved for AMA PRA Category 1 CreditsTM.
Red Crown Lodge and the surrounding Minocqua area have an endless array of recreation and relaxation activities for all ages. Boating, fishing, and golfing aren't the only activities nearby. The area boasts lumberjack and waterski shows, hiking and biking, miniature golf, zip-line adventures, museums, tours, and spas.
Slide Decks from Summer Meeting 2019
Meeting Agenda

Thursday
2:00-5:00 PM – Check-In
5:00 PM – Registration 
5:30 PM – Welcome and Introduction (Caprice C. Greenberg, MD, MPH, FACS) 
5:45 PM – Wisconsin's Healthcare Priorities (David Murphy, Wisconsin House Representative) 
6:30 PM – Networking Reception and Dinner 
Friday 
7:00 AM – Breakfast and Performance Report Distribution 
8:00 AM – Introduction to the Surgical Collaborative (Elise Lawson, MD, MSHS, FACS) 
8:15 AM – SCW New Initiatives 
                  Commission on Cancer (Amanda Kong, MD, MS, FACS) 
                  Rural Task Force (Jill Ties, MD) 
                  DHS Opioid Project (Tudor Borza, MD)
                  Pediatric Surgical Care (Jonathan Kohler, MD, MA, FACS) 
9:00 AM – Concurrent Sessions 
                  Breast Cancer Surgery (Amanda Kong, MD, MS, FACS and Joseph Weber, MD) 
                  Colorectal Surgery (Elise Lawson, MD, MSHS, FACS) 
10:30 AM – Break 
10:45 AM – Opioid Prescribing (Tudor Borza, MD) 
11:45 AM – Making Connections (Elise Lawson, MD, MSHS, FACS) 
12:30 PM – The Impact of Collaboratives on Provider Burnout (Jo Shapiro, MD) 
1:00 PM – Cookout Lunch